How to use All4Access
Clic aquí para versión en español
Follow the instructions below to learn how to use All4Access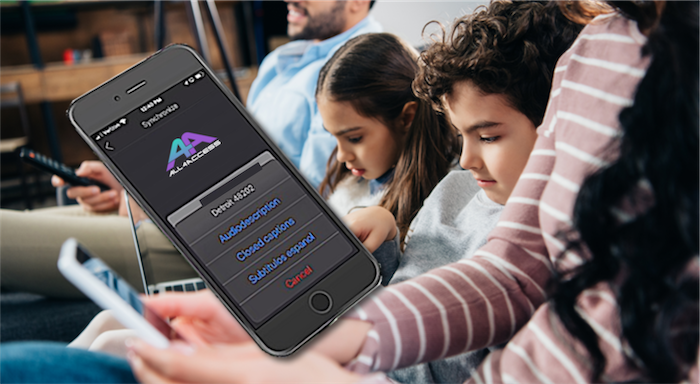 Download the All4Access from the App Store or Google Play Store.
Play your programming in your TV,  computer, or any other device. Don't use headphones since the app must 'listen' to the audio of the program to identify it.
On the app, select "Start" and then select "Press here to synchronize."
Once the app is synchronized, choose the accessibility element you want to use.
Enjoy your accessible program.